THE ROCKIN'EST
Sale

ON EARTH!
– 20% off everything with the code SALE20%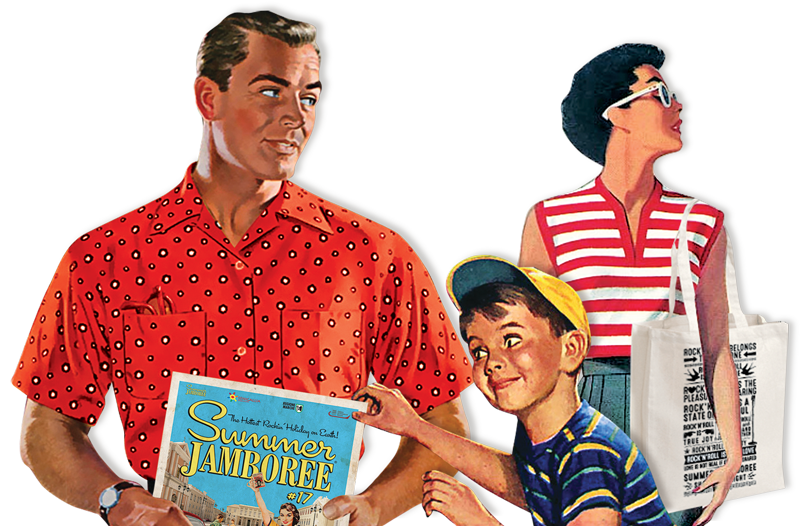 Jamboree Sunglasses® limited edition
A limited number of pieces, made by hand, with love, in Italy.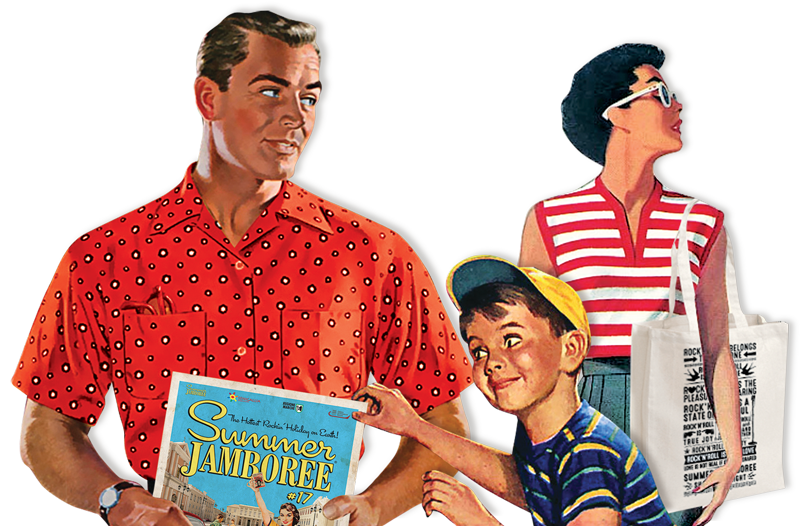 THE ROCKIN'EST SHOP ON EARTH
Discover the best products in our Vintage Store and buy in total safety.
Jamboree Sunglasses Los Angeles
Unisex model
Jamboree Sunglasses Brooklyn
Women's model
Go to our products section to discover the complete catalog and the latest news.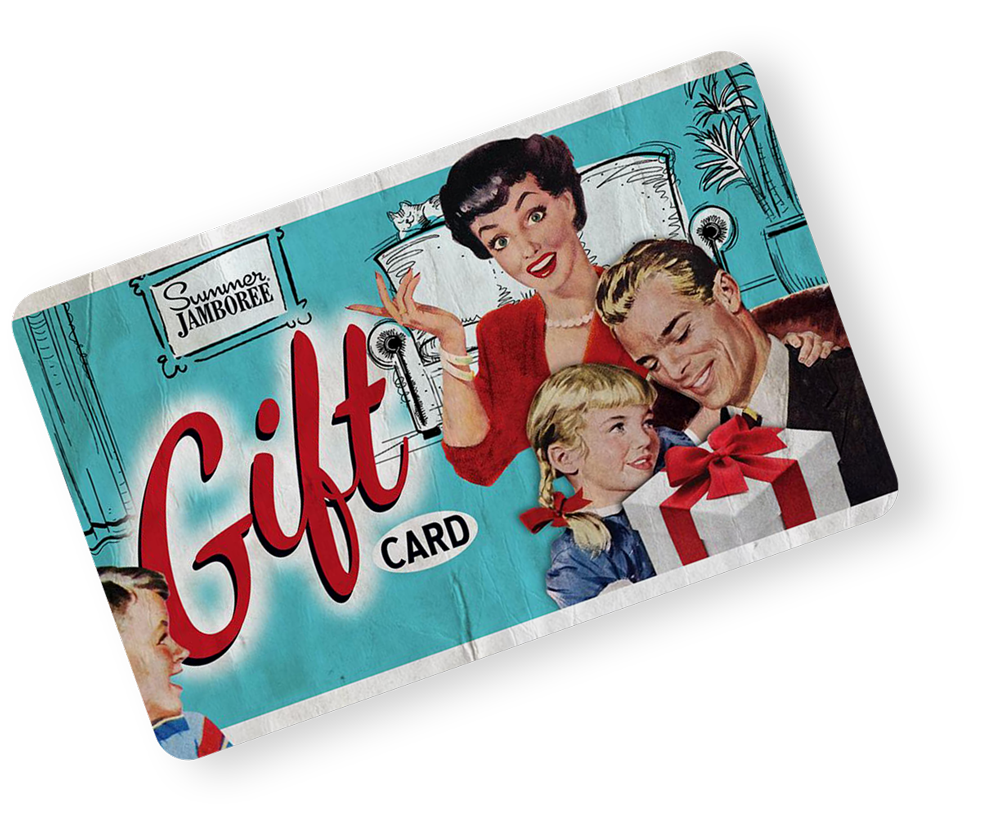 A unique thought to make happy those who love the 40s and 50s and are still undecided on the product to give. Our Gift Card allows you to purchase all Summer Jamoree products.
Photobook

Rock'n'Roll Is A State Of The Soul
Over 300 pages of memorable shots, Rock'n'Roll icons, moments of pure joy. 
A precious publication that contains the essence of what was and is Rock'n'Roll through the eyes of the Summer Jamboree in twenty years of history.
A universal totem dedicated to the Rock'n'Roll spirit. 
A journey into memory that is good for the soul.
Are you ready? Here we go!
OFFICIAL POSTERS

summer jamboree
The timeless posters that made the Festival famous all over the world, the Hawaiian Party and all the events related to the world of the Summer Jamboree.