produced by diChroma photography and curated by Anne Morin.
He was a Photographer and film producer for over four decades, and is recognised as one of the most celebrated photographers in the world.
Described at the age of twenty-three as "the child prodigy of color photography", American artist Milton Hawthorne Greene is particularly renowned for his photos of actress Marilyn Monroe.
Although initially noted for his high fashion photography, it is his incredible portraits of famous artists, musicians, actors and celebrities of film, television and theatre that have become legendary: Marilyn Monroe, Frank Sinatra, Grace Kelly, Marlene Dietrich, Sophia Loren, Audrey Hepburn, Andy Warhol, Giacometti, Alfred Hitchcock, Ava Gardner, Steve Mcqueen …
Milton strived to capture beauty, an inner beauty, and present his subjects as elegantly and naturally as possible. 
Over the years, his photography earned him many national and international honors, medals and awards; most of his work in the 1950s and 1960s appeared in major national publications, including Life, Look, Harper's Bazaar, Town & Country, and Vogue.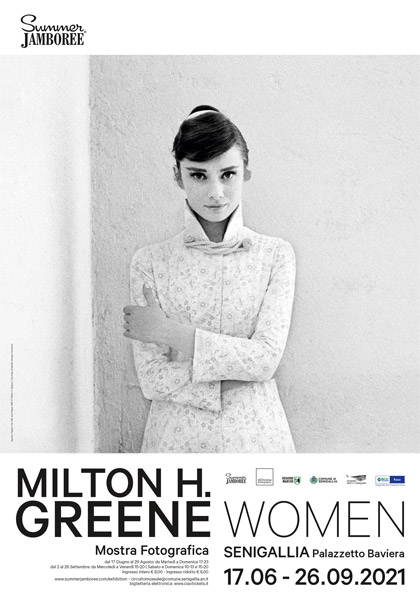 Receive all the updates regarding the event and discover the story behind "
Women

".
ROCK'N'ROLL IS A STATEOF THE SOUL
Summer Jamboree immersive photography exhibition.
Immersive photographic exhibition "Rock'n'Roll is a state of the soul" features images of the great icons of Rock'n'Roll side by side with those of the ordinary and extraordinary people who share an incredible passion. 350 photos that capture their lives, their history.
Created to honour and celebrate twenty years of the Summer Jamboree, the exhibition "Rock'n'Roll is a state of the soul" embodies the essence of Rock'n'Roll, both past, and present, through the eyes of the Summer Jamboree.
A state of the soul. A conscious state of sharing and love.
Rock'n'Roll represents cultural revolution and the first interracial phenomenon in history, and continues to have significance in society today. A desire for happiness and togetherness emanates through this music, which possesses the ability to survive decade after decade unscathed and as powerful to our ears as if it were being played and heard for the very first time.
Subscribe to the Summer Jamboree Newsletter and be the first to receive all the latest announcements, updates, and developments!